Ole Miss Cycling Club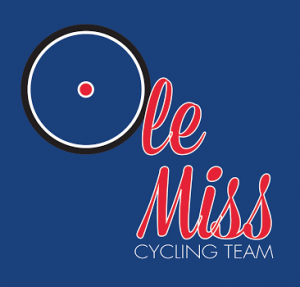 The Ole Miss Cycling Club has formed to promote cycling on the Ole Miss campus and in the Oxford area.
No prior experience is required to join the club except for the proper equipment such as a working bike and helmet. Members ride both road and mountain bikes. Those participating in mountain bike riding ride the Whirlpool trails just off Chucky Mullins Drive, which have recently been re-named the Thacker Mountain Trails. Group rides and other updates are posted on the club's Facebook page, Ole Miss Cycling.
Some members will be racing collegiately in USA Cycling's spring road season, while others will race in the fall for the mountain biking season. Racing is not required to fulfill club duties.
Everett Gooch, President | ehgooch@go.olemiss.edu
Pete Dawkins, Treasurer | ptdawkin@go.olemiss.edu